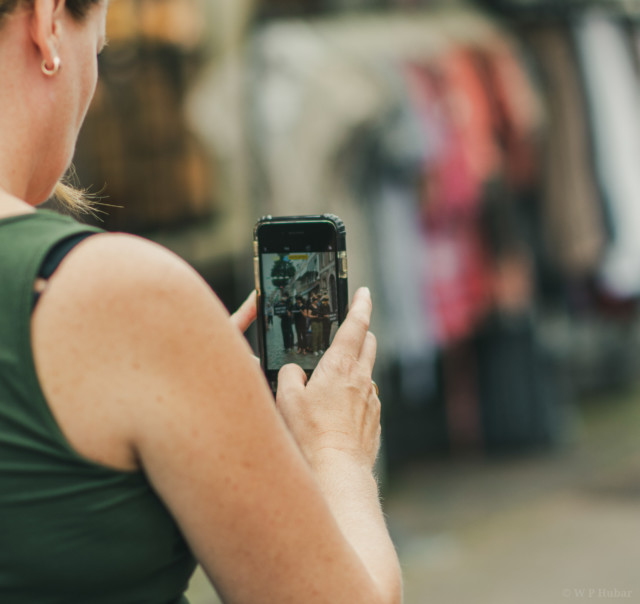 A Save Square is a form of street activism with a tight formation that attracts the attention of the public. With videoscreens and catchy signs we invite bystanders to take a closer look.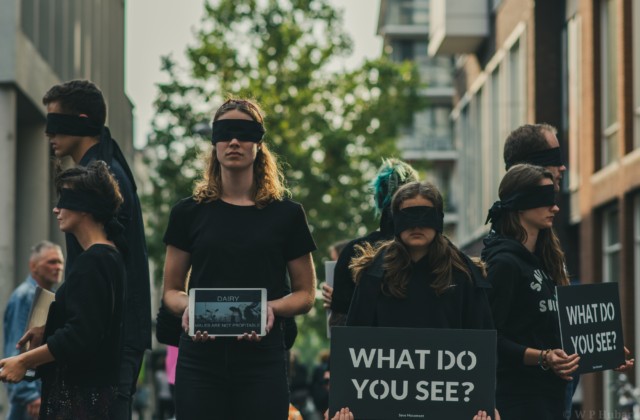 The Square
A Save Square consists of two groups. One group forms a square and alternately one holds a laptop or a sign. Footage from factory farms and slaughterhouses are shown on the laptops. The people in the Square wear blindfolds: this symbolizes the collective blindness we have as a society towards animal suffering. The blindfolds also lower the treshold for bystanders to come closer, because people won't feel being watched. By the way, the blindfolds are see-through, so don't feel scared by them if you are considering joining us 🙂
The other group will do outreach: they'll have conversations with interested bystanders. We use the Socratic method as much as possible. By asking questions we encourage people to reconsider their core values and guide them towards a vegan conclusion.
To help them even more, we hand out cards with helpful resources, such as documentaries, websites and an online vegan challenge.
Switching roles
The people in the two groups switch roles regularly, so you can stand in the Square or do outreach according to your own needs. You can also take a break whenever you need to.
A Save Square usually lasts about three hours. Afterwards we often go for a drink and / or dinner together. In this way there is also room to talk and socialize. Being a vegan in a non-vegan world is not always easy. With activism you will find yourself surrounded by like-minded people in no time!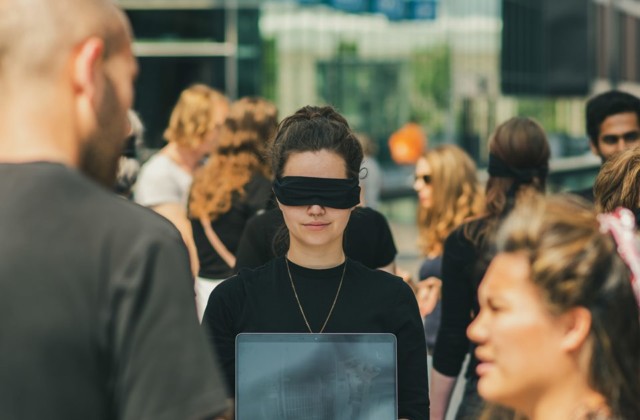 Your first event
When you participate for the first time it can be a bit exciting. We recommend starting in the Square with a sign or laptop. This way you can listen to the conversations and get an idea of how this event works. You can also shadow experienced outreachers.
If you feel confident and want to do outreach right away, please feel free to do so. And also, as long as you don't feel comfortable about doing outreach, that's fine too. You can always participate in the Square.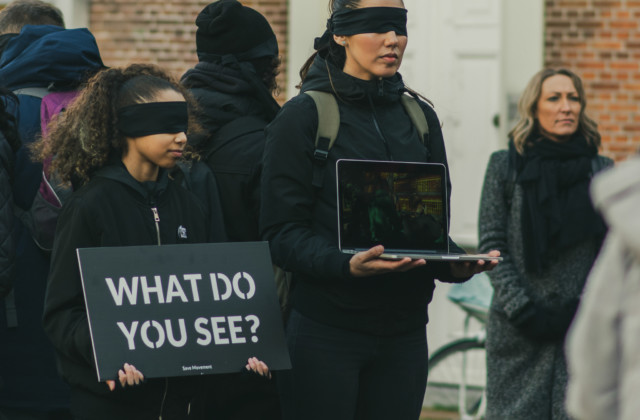 Join us
Everyone who supports our mission and approach is welcome to participate, even if you are not completely vegan yet. If you want to help spread the vegan message you are welcome to join!
Save Squares are organized in larger cities, mostly in the weekends, but also regularly on weekdays during shopping nights. Check out all dates and locations on the Events page.
Do you have any questions? Please check our Frequently Asked Questions page. Is your question not listed? Feel free to contact us!
Inspiration
Examples of outreach conversations can be very helpful to equip you with the knowledge and communication tips that you need to positively and confidently advocate for veganism.
Watch videos from well-known vegan activists, such as That Vegan Couple en Earthling Ed.
Earthling Ed also wrote an e-book with 30 non-vegan excuses and how to respond to them.  Don't feel like reading? Check out his video series.